MASS EFFECT ANDROMEDA
STARFINDER/5e C6 INTERLUDE
12
/16/
2022:
MASS EFFECT ANDROMEDIA 2821 To 2823
INTERLUDE C6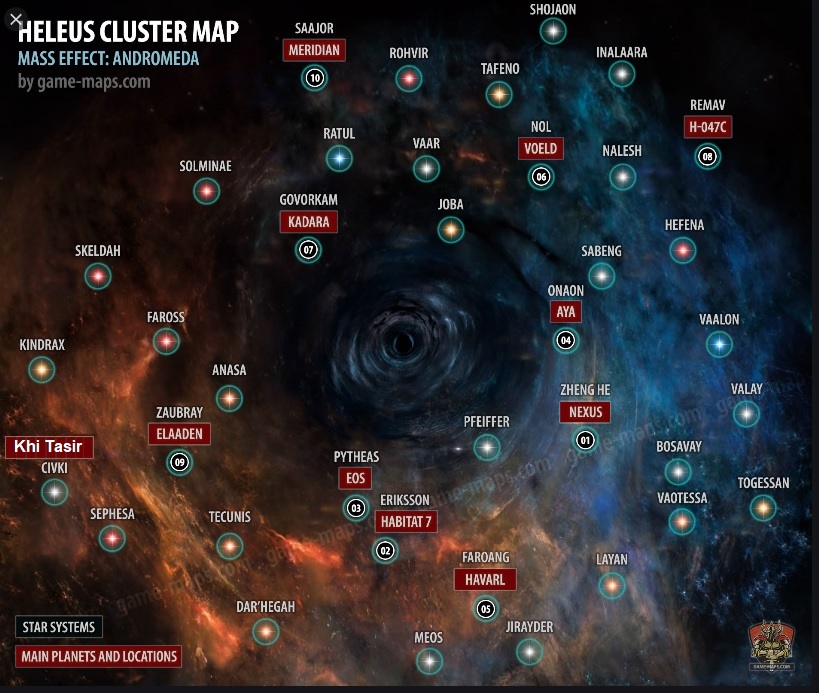 12:00 January 7th 2823
There has been 18 standard months since the end of the SWARM push into PACT Space. The team Has bought the PACT Worlds, The KETT Empire, and the Helios Alliance time, which has been spent rebuilding economies, integrating new refugees and working at diplomacy. Time well spent except for the later. The KETT Empire is now building up on the Vargr Republic boarders, and they have had a falling out with the CERBERUS humans from the Milky Way Galaxy they originally helped in the Azuriach Nebula. Most worrying of all is the increased activity of the Bone Fleet in DEAD SPACE. This makes travel across very dangerous for DRIFT drive ships, luckily the HELIOS ALLIANCE has access to both their own MASS EFFECT Odyssey drive and the Vargr Jump drive.
HELIOS ALLIANCE and the Vargr Republic are formally declared as Allies on January 1st 2823 NST
3 CHALLENGES await this new alliance
1) The KETT Empire
2) The rouge Batarian colony in the Heleus Nebula
3) The missing Roekaar (10s of thousands of "Anti Alien" Angarians angry over the Pro-Alien Helios Alliance, have gone missing)
The NEXUS leadership most now decide what to do next...