MASS EFFECT ANDROMEDA
STARFINDER/5e CAMPAIGN 5.
07/16/2022:
MASS EFFECT ANDROMEDIA 2821
Chapter 3: Fall of Suskillon
0
6:00
July 13TH

2821 NST
:
Scene One: Time to Go
The small city of Reos is strangely quite....
The Defense laser Batteries are no longer firing. In the morning light you can see
the power is out in the majority of the city. as the team approaches the star port they are blocked by a sea of abandon vehicles, most person cars, vans, and a few transit buses. They finally also see signs of life, worker swarm bugs picking through the vehicles carrying off the dead.
07
:00 July 13TH

2821 NST
:
Scene 2: Getting in the Star Port
The team devises a plan to distract the worker bugs while they use their
2ton Grav truck to pancake a path into the star port. It works, they make it in.
07:06 July 13TH 2821 NST: Scene 3: Hanger 51
The Star Port is a wreck, the landing pads are empty or covered with wrecked star ships with bugs crawling in and out of them pulling out the dead.
The
team receives a weak transmission message from SDF command asking if they are alive and if they found the Priest. Communications is bad so the Team cant respond. SDF command tells the team that they will be holding an opening in the Swarm space fleet blockade for another 50 minutes then they will DRIFT into FTL, "You have that long to find a functioning Star Ship and get off world"
The team fights its way across the Star Port to the Long Ship Agro Inc Hanger
There they find Reda's ship, and its dead crew along with more Swarm Bugs.
More fighting ensues BUT the Team gets on the Star Yacht, which appears to have been untouched, unlike its crew.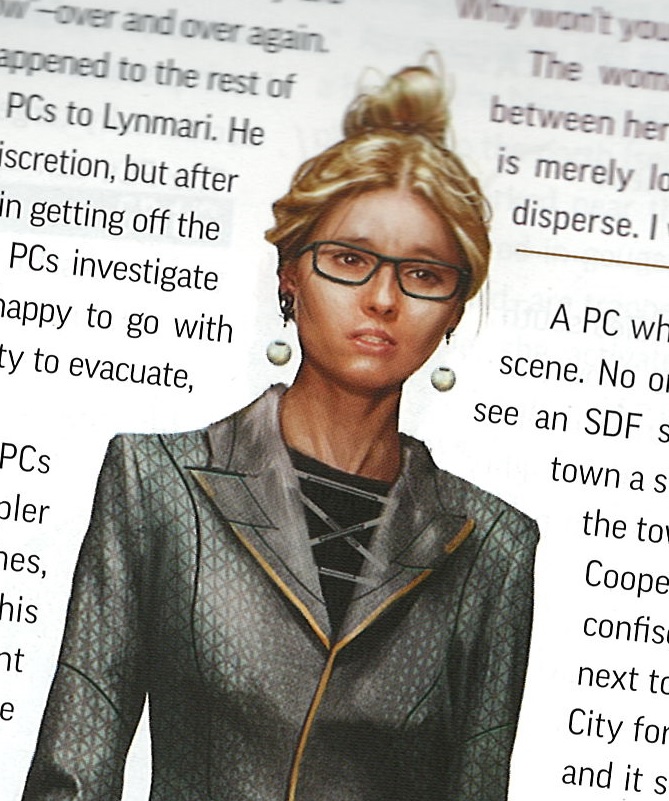 Reda Cooper,
07:12 July 11TH 2821 NST: Scene 4: Escape
Luckily the team members have Star Ship training and they escape the SWARM on the ground and evade the SWARM in orbit to DRIFT into FTL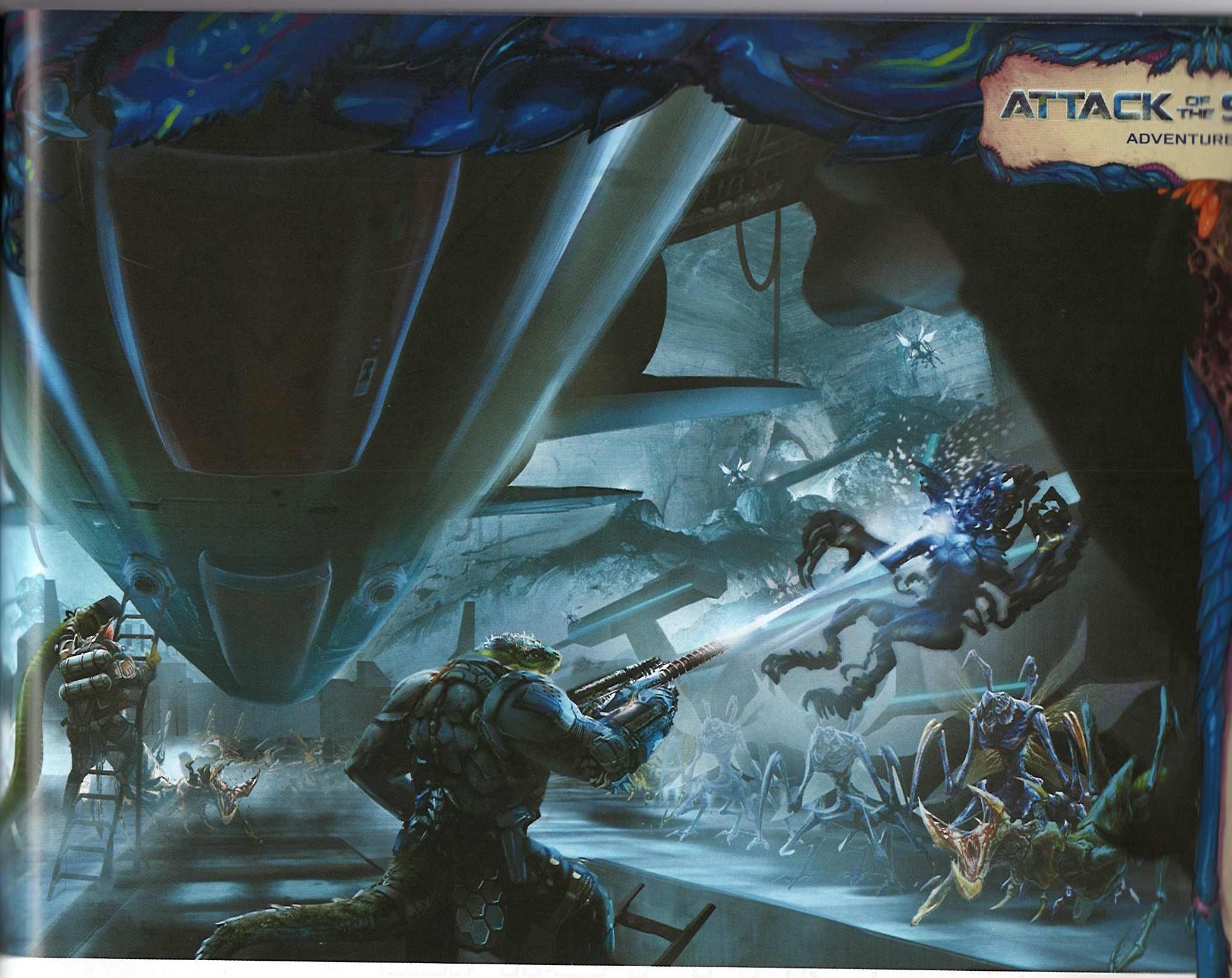 07/30/2022:
MASS EFFECT ANDROMEDIA 2821
Chapter 4: The Last Refugue